What the team have been watching, listening to, and reading over the past month.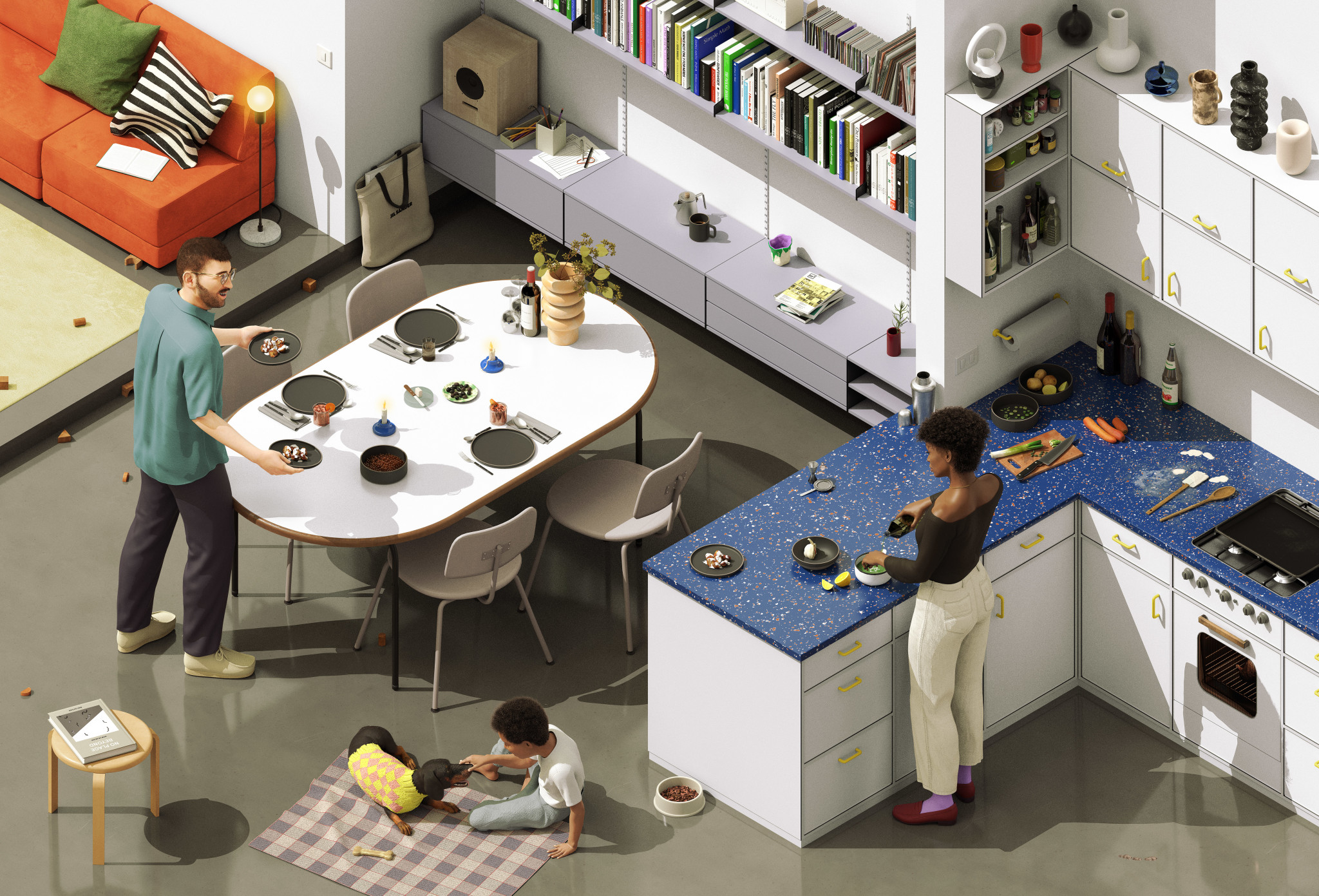 Monthly Roundup – June
5 min read
At the end of each month, our team catches up over some beers, to share what we have listened to, seen, experienced, read and watched.
What we saw
Comedian Mae Martin's semi-autobiographical series "Feel Good" is back for its second season with its signature deadpan humor and tender maturity. This queer love story navigates the complexities of trauma, sexuality and addiction in a deeply personal and empathetic manner, all the while expertly demonstrating the art of using humor as a coping mechanism. Mae Martin's sharp wit and unique perspective makes for a darkly funny short series that achieves its genius in a mere six short episodes. 
The Center for Heritage, Arts and Textile in Hong Kong presents its first exhibition featuring artist and educator Taeyoon Choi, titled "Interweaving Poetic Code", which explores the irrefutable link between textile technology and computation. The exhibition examines the multifaceted practices of computation and technology that surround us, and looks at alternative ways of shaping an inclusive society with ideas of care, coded systems, and unlearning. 
New Netflix docuseries "This is Pop" uncovers the real stories between our culture's most well-known pop songs, taking a deep dive into the music industry that looks at familiar refrains from completely new and varied perspectives.  
What we listened to
Latest on our Constant radio: a curated mix of Hong Kong indie artists, featuring Room307, cehryl, and Science Noodles. 
From designers to magazine editors, from entrepreneurs to architects, "The Modern House Podcast" interviews guests from all areas of design about their three favourite living spaces in the world, and invites them to share their passion for good design and beautiful living spaces. 
After spending a few years away from the music scene, Lorde has released her new single, and the first song of her upcoming album, "Solar Power". The upcoming album is said to be partially inspired by Lorde's experience during her trip to Antarctica and her increasing awareness of climate change and environmental responsibility. 
What we read
What does the cooking experience mean to you? How much of our memories and emotions are tied to the meals and dinner parties that we gather together for? Ssense's latest editorial, "The Dinner Party", meditates on the significance of food and cooking in our modern lives, and questions the sentimentality of the cafeterias, the bodegas and the bagel shops that we frequent but often barely notice. 
There was something genuine I had finally discovered in myself, a true pleasure in inviting friends into my home, in offering them my food, in weaving their thoughts and ideas against mine, in gently sliding into a state of intoxication that could remain with the night.
René Redzepi, the chef and owner of acclaimed Copenhagen restaurant Noma, speaks to the New York Times about the relationship between music and cooking, and the importance of engaging all the senses when it comes to food. 
Learning involves unlearning. Adam Grant's book "Think Again" examines the art of rethinking: in order to continuously grow in life, you must have the ability to question your existing beliefs and stay open minded. It is human nature to listen to opinions that are aligned with our own, surround ourselves with people that think similar to ourselves; however, this sort of confirmation bias only limits our thinking. Only when we are able to take a step back and rethink, and unlearn, are we able to think beyond the limits we set for ourselves. With trends changing everyday, what we know today may not be correct, we must stay open minded to stay ahead of the game.
Next
Monthly Roundup – April