In

Conversation

with

Geoffrey

Wu
The long-term impact of COVID-19 for the food and beverage industry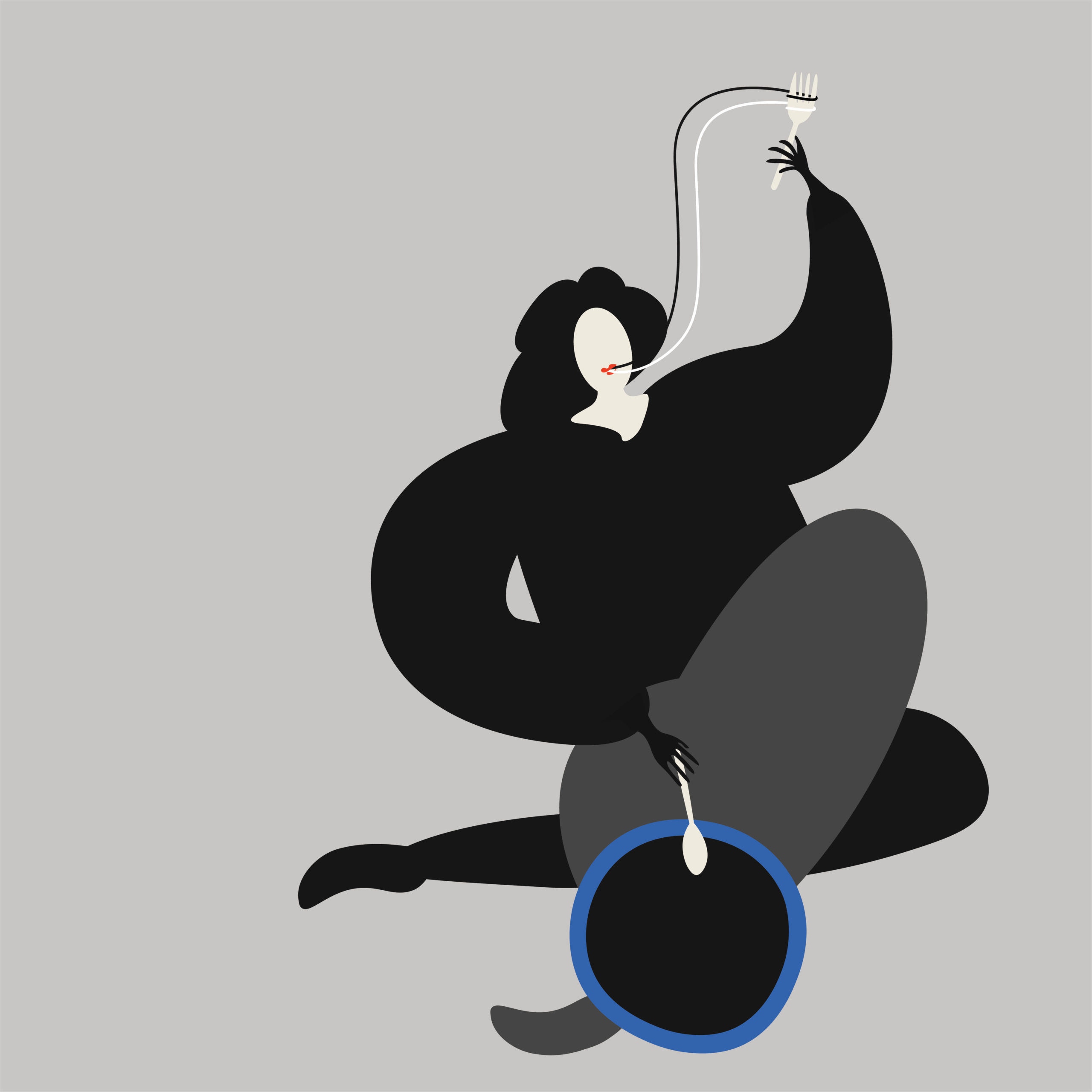 In Conversation with Geoffrey Wu
5 min read
Food is a universal language that cuts across nationalities, religions, and age, and in a city like Hong Kong with smaller living spaces than many other so-called world cities, dining out is not always just about the food but an opportunity to escape and socialise with colleagues, friends and family.
In the last 10 years, there has been a huge food and beverage revolution in Hong Kong, with incredible bars and restaurants opening up across the city, many of which frequent 'Worlds 50 Best' lists or feature in Michelin Guides. We have been spoiled for choice; in 2018, it was reported that there was one restaurant or cafe per every 600 residents in the city. But this was of course in a time before civil unrest and a global pandemic, that would see airlines grounded for months and tourism plummet. In an already cut throat industry, with establishments having to manage the tightest of cash flows, thin margins, high overheads and extortionate rental prices, the last 12 months have really tested the resilience of the whole industry and its workforce. We sat down for a much needed drink with Geoffrey Wu, our friend and owner of leading hospitality consultancy firm, The Forks and Spoons, to discuss the turmoil of the past year, the impact of the virus and hopes for the industry after, and why manners matter. 
Geoff has a varied portfolio of restaurants, all nestled within tourism and dining locations, which were unfortunately also located within hotbeds for public protests across Central, Admiralty, Causeway Bay and Tsim Sha Tsui. For months over the second half of 2019 they were hit by rallies every weekend, and from Autumn onwards, the unrest spilled over to weekday lunch slots and after work hours resulting in a significant drop in dining out and virtually no tourism. To put it bluntly, "hotels and restaurants feed off tourists, with no tourists, we're fucked." 
"The virus is the worst thing we've ever encountered, a knock out punch."
December brought signs of a recovery and in spite of everything, was a good trading month. Even though it was short lived, it initially gave some hope to the suggestion that Hong Kong can always  'bounce back' and recover quickly. However, after a month's 'break' the virus hit the city. Geoff says, with complete seriousness and not a hint of hyperbole, "the virus is the worst thing we've ever encountered, a knockout punch. The numbers from February to April were very grim". He goes on to say "for the first time in my life I was worried. The problem was it just hit you so fast, you don't know how to react. It was a real test," but a test he feels that as a city, we have passed; "we are all hard workers, we reacted very fast".
Our ability as a city to stay afloat is also a testament to the speed at which the industry reacted to changing consumer behaviour, rapidly throwing out the rule book and re-writing the status quo. From 'heat at home' dinners to private kitchens, Geoff's collective 'United We Dine' initiative and promotions at Michelin-starred restaurants, are just a few innovative approaches to cope with these challenging times. He tells me that he's even just finished cook-along video content with the city's best-known talent, all things that a few months ago would have been unheard of. However, it's also thanks to the high spending power and relentless pursuit of 'the best' when it comes to food for Hong Kongers, "some people here don't mind spending $1,000 HKD on a chicken delivered to their house from a top restaurant… But in places like Bangkok, where restaurants rely 99% on tourists, locals won't spend that kind of money. The numbers for them don't make sense to switch to delivery, and they will probably end up losing money. It's game over for a lot of people". His change in tone when discussing his venues in Bangkok and Singapore reflects the varying success with which different local governments have faced the virus and the support they have given to the F&B sector, "What can we do?" he asks with an air of frustration. For what would have seemed laughable six months ago, Hong Kong is now a model of stability.
It's clear Geoff is positive in the strides we are making as a city to get the industry back on track, especially since the government started relaxing social distancing rules. "The last few weeks, we have seen a huge improvement in business from four-person meet-ups to eight-person bookings." But he isn't naive when it comes to thinking about the long-term ramifications of the past 12 months on the scene, especially in relation to fine-dining. He admits there will always be a place for these venues, so long as there is something to celebrate. After months of discounts and promotions, when this pandemic is over, "if they put the price back to what it was, will people still go? I don't think so, you have to keep it dynamic and evolving, the whole landscape is changing. I don't feel comfortable sitting through a three-hour meal anymore and this is my world."
"If they put the price back to what it was, will people still go? I don't think so, you have to keep it dynamic and evolving - the whole landscape is changing. I don't feel comfortable sitting through a 3 hour meal anymore and this is my world."
Outside of the protests and virus, there are underlying concerns for the industry in Hong Kong. There is no denying that Hong Kongers have a love for food. "Everyone here is a food critic or expert…Hong Kong is a gateway to so many great places for travel, so we don't accept fakes, which is why as a city we have such versatility." However, love and respect don't necessarily go hand in hand. Geoff laments his biggest woe about the industry is the lack of 'manners'. No-shows in restaurants come at a huge cost, and he uses a recent example from mother's day to explain; "out of 50 reservations, we had 20 no-shows after the team called to doublecheck and confirm reservations. The waste of the food prep that goes into this, and the loss from other bookings and drinks that could have been sold is huge." It's clear he wants to see some change in our behaviour and even jokes, "we should do a campaign for this.
The lack of respect for the industry as a diner also influences the respect people have for those who work in it. "F&B isn't seen as an acceptable career here, it isn't respected, which means you don't get the same level of service as you would in Europe or the U.S. It's really hard to find good quality people. When I go to London, I can sit in a bar for three hours and talk to the barman. In Hong Kong it's three minutes at a push". In spite of the protests and pandemic, you still get people in restaurants who "honestly still look like they don't really care, there's no passion about what they do". Sadly, he doesn't see this changing any time soon due to a deep rooted cultural perception, which is why the top restaurants in Hong Kong are so reliant on expats. They stand in the dining room, they have a commanding presence, they are presentable. But you need to go to France or Switzerland to get that kind of talent."
As we emerge from the other side of COVID-19 Geoff hopes to nurture more local talent and encourage fresh blood from abroad, so that our l restaurants and bars are on par with other great food cities such as London or Copenhagen. He is upbeat regarding the possibilities for Hong Kong  after the virus when weaker concepts that have failed to adapt to the rapidly changing environment can "make way for new innovative concepts, and we'll see a new wave of F&B in the city". 
We wrap up our drinks and Geoff mentions he is heading to the Rosewood Hotel to check in on his most recent opening, refined Indian restaurant Chaat. In spite of everything, Geoff tells me the restaurant is fully booked for the next few weeks, a sign perhaps that his hopes for Hong Kong's resilience are not misplaced.
Next
Courtship, crochet and consumer behaviour