Accelerating

brand

growth
When the honeymoon period is over, the hard work begins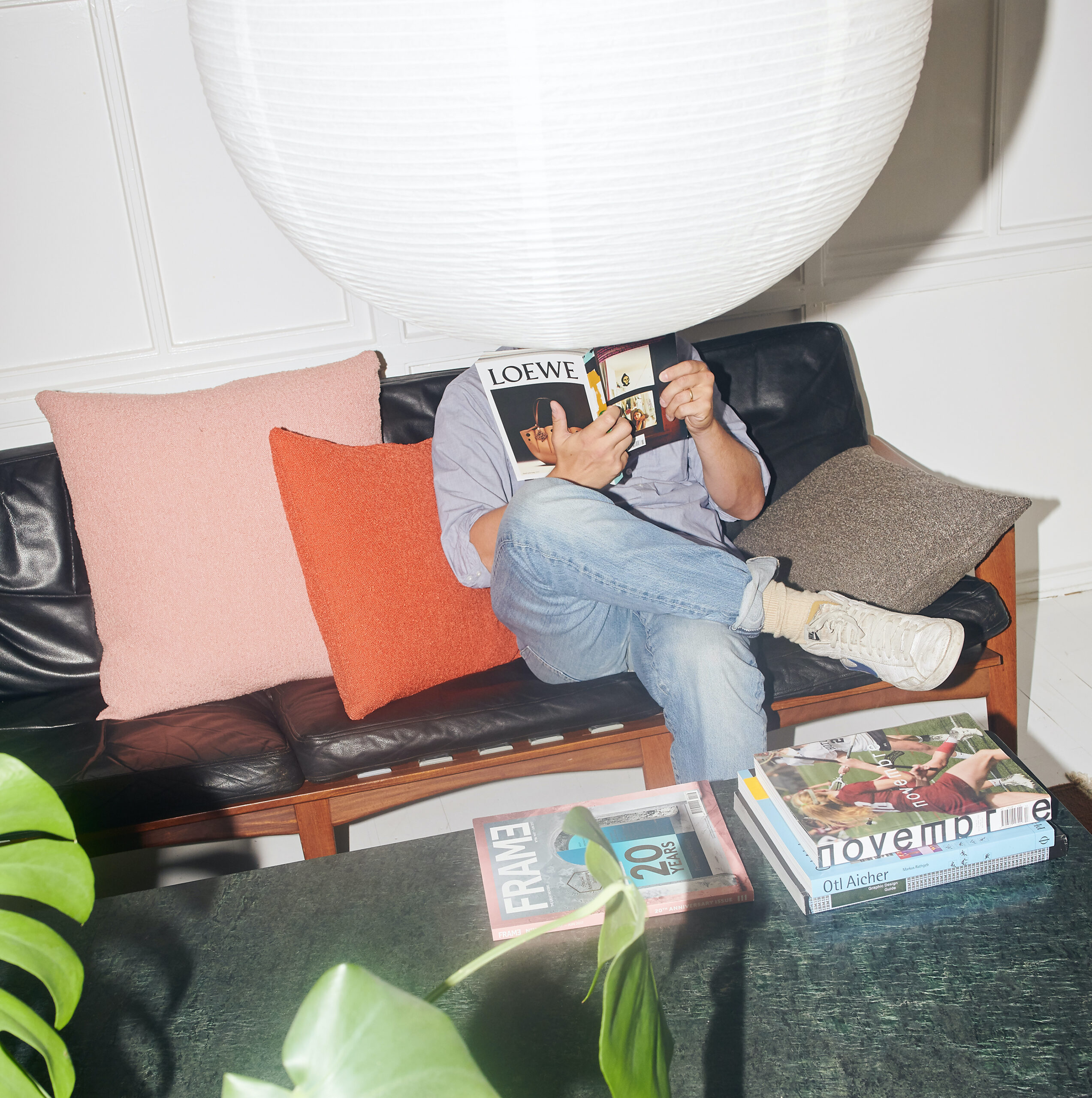 Accelerating brand growth
5 min read
Words by Nicole Wong
Photography by Nikolaj Møller for Hommey
A lot of preparation goes into launching a new brand: an elaborate launch strategy, influencer seeding, PR coverage, acquisition plan…. The list goes on.
But after the initial excitement and buzz, there can be a fizzle out; fewer customers clicking through, and social engagement decreasing. Many new brands focus on creating the brand and launching it with a bang, and whilst this is important, equally crucial is building and sustaining momentum after. 
Ultimately, the goal of every brand owner is how to continuously optimise and grow a brand, not just execute a launch strategy. However, brand building takes time and skill; a strategic balance of patience, commerce, and art. Brand equity and personality develop over time through storytelling and engaging content that resonates and sticks with the target audience. It is very hard (but not impossible) for increasingly savvy consumers to immediately identify and understand what a brand stands for and feel 'this is something for me'. Only by following a brand's communication and touchpoints would you be able to really get under the skin of and appreciate the essence of a brand. Post big-bang launch, it's important to ensure that the content strategy is not purely focussed on conversion; a large proportion needs to be allocated to brand building, content that will set the tone and solidify the positioning for the brand to help consumers understand what makes you different, why you matter, and why they should care. 
Another important aspect that determines the success of a brand is its understanding of its customers.  All brands have a target audience in mind when creating the brand, but now that the brand is in the real world, is the planned target audience still the reality?  The truth is, a lot of times the two audiences differ and so new brands should be constantly learning about its audience and optimising its targeting accordingly. For example, monitoring which messaging or product benefits customers gravitate more towards, what topics, content formats or visual styles generate more engagement or conversion. Through closely monitoring these KPIs, and optimising targeting and content strategies, you would be able to ensure that you are targeting the right group of people with content that they're interested in. 
Direct-to-consumer brand Hommey recently celebrated its 1st birthday since launch, also marking 1 year of our team in Hong Kong working closely and collaboratively with teams in Australia. A huge milestone for any new brand, but especially true for Hommey which launched in the middle of COVID. For the past 12 months since launch, we have been continuously driving and growing the brand with campaigns, content and design that resonates with the audience. In that time, we have launched 7 collections, planned and designed 15 marketing campaigns, directed and produced 19 shoots both locally and remotely, and most impressively, we grew a loyal online community of Hommey fans from 0 to over 28K. Throughout the process the team was constantly learning – finding the sweet spot between spamming customers and keeping them in the loop with eDMs, figuring the right ad messaging to drive conversion, finding content that resonated with our audience and replicate the ones that performed well. Some performed as expected such as time sensitive offers on eDM proving successful at driving revenue. Some surprised us, with the social community responding favourably to more inspirational and seemingly random content. An image of Japanese mochi (the inspiration behind Hommey's junior cushion) quickly became a best performing post with hundreds of likes, shares and saves attracting new followers, and brand owned 'personality' type content always performs well with the Gen Z/Millennial skewed community. 
Even the product mix and offering is shifting for the brand as it follows direction and cues from the audience. Hommey started as a cushion specialist, but as the brand has grown and created an open dialogue with its followers, the community are actively suggesting specific designs or new product lines. The brand universe now extends to footwear, and outdoor cushions, and other soft furnishings arriving end of 2021 / early 2022. As a result of this, we needed to also work flexibly and shift the brand strategy direction from cushion specialist to curated comfort for the home, allowing a wider trajectory of growth for Hommey and accommodating the needs of the audience. 
It is important to remember that all brands go through peaks and troughs, but the successful ones that can grow in the long run are those that are able to sustain momentum after big campaigns. This requires brands to maintain a level of flexibility and open mindedness in adjusting their strategies accordingly based on listening to customers and observing customers' behaviours. Growing a brand is hard, but it all begins with sustaining it.