Staying

connected

in

strange

times
Animal crossing is the go-to social platform in the era of corona.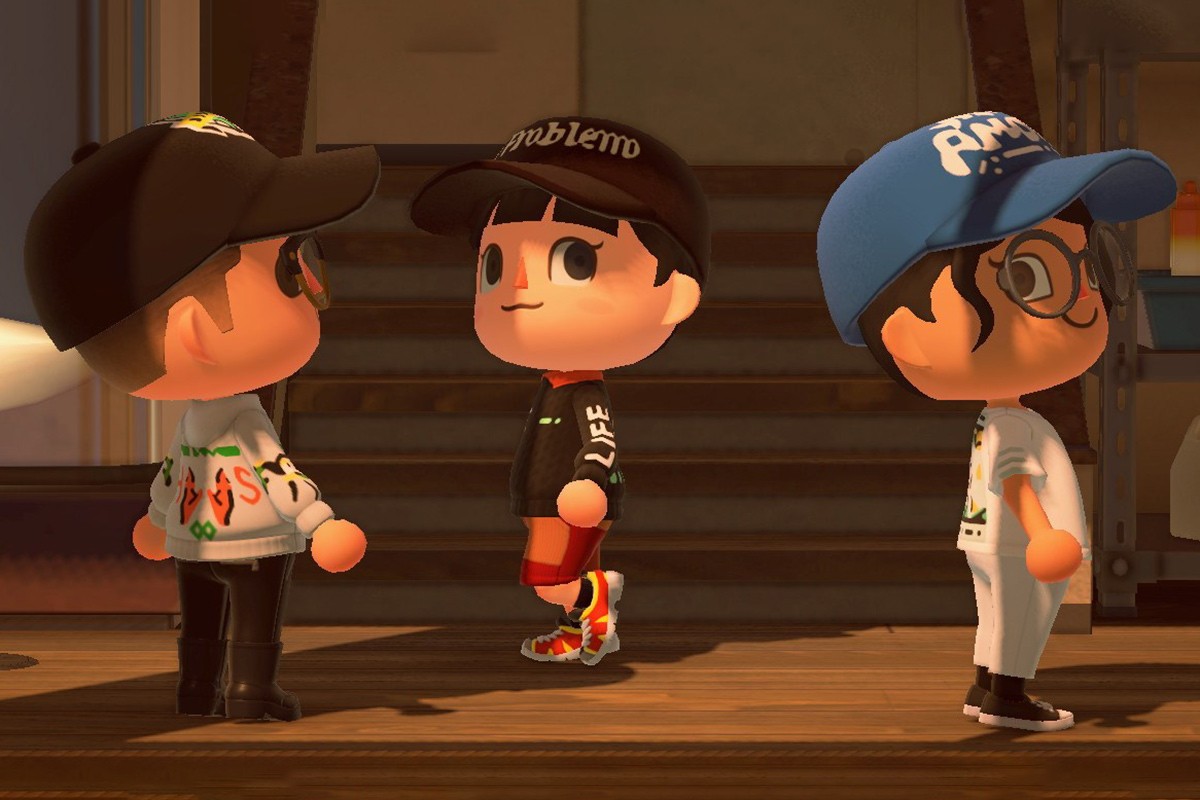 Staying connected in strange times
5 min read
Words by Emily Wordsworth
Every once in a while there is a game that is so influential it solidifies itself into the zeitgeist.
The kind of thing that eventually enters the lexicon of even the most technologically illiterate. Think the likes of Pokemon Go which defined an entire summer across the world and transcended age groups. Or Flappy Bird which had a meteoric rise and equally swift downfall. Once it had been removed from the app store, it prompted many people to sell their phones which still had the game installed on it. On the console side of things, there is Fornite. Its made streaming a viable career path, popularised dance moves and has continued to amass a monumental following in 2020, now sitting at 350 million players.
Although gaming is a prevalent past time, it still seems to struggle with some legitimacy in the eyes of mainstream media, with gamers still often being classed as loners in dank, dark basements. So when games can escape this narrative, it's no small feat. This year, Animal Crossing: New Horizons will undoubtedly reign supreme and cast a shadow over all other releases. It came at the perfect time with the start of COVID-19 and has become an exemplary way to forget you're stuck indoors.
Naturally, with the coronavirus, we've been far more lenient with our screen time. As governments began floating the idea of lockdown, many scrambled to buy the Nintendo Switch or Switch Lite, the console which Animal Crossing operates on. This collective need to be online has only helped to popularise the game more. Sure, the game would have outsold all its previous iterations easily, but the lockdown meant it has broken records. It sold 5 million digital copies in its first month and helped double the sales of Nintendo hardware from the previous month. It's a hot item, to say the least.
The game itself is simple, and its description may seem mundane to some, but that may be the very reason it became a source of comfort for many. Your character finds itself on a bare island inhabited by a business-savvy racoon and 2 of the 400 creatures you may come across in the game. As time goes on, you build it into a thriving village complete with museum, shopping district and town hall. You spend your days fishing, catching bugs, chopping wood, selling wares, picking apples and terraforming.
It's wholesome to the bones, with cute animals who have varying personalities. They sing songs around your island and gift you bits of furniture once you form a friendship with them. In the context of a pandemic, these adorable interactions are heightened. It provides respite from the 24-hours fear-mongering news cycle, becoming its own form of therapy. Though some may see its art style and feel it is geared towards children, that couldn't be further from the truth. There's something for everyone, and adults are equally invested as the younger players. As a life simulation of sorts, kids seem to be attracted to the "adult tasks" like decorating a home and paying your bills. While adults can fulfil their white picket fence dreams without looming economic stress. Much like in real life, you are given a mortgage, but even this mechanic has a soft touch to it, you are never penalised if you decide not to pay it.
Although its online mechanics can be janky and sometimes unreliable, it has become the place for gatherings in lieu of meeting up in person. Friends who also own the game can travel to one another island to socialise and trade items. At a time where social distancing and shelter in place is being observed, it's no surprise folks have turned to Animal Crossing for their social needs. Those would-have-been monumental moments in life have also made it into the game, players have hosted graduations, weddings and even funeral services online. Just to be able to see a friend's digital likeness on screen emoting back at you brings some kind of normalcy. It's social imitation, a dose of serotonin and escapism all wrapped in one.
The game lends itself as the perfect medium for creatives. Along with having free reign to create the island as you see fit, within the game mechanics is a feature which also allows players to create paintings, outfits and patterns from scratch. It's like a minimal version of Microsoft paint that has proven to be very versatile. It wasn't long after launch that you'd see people in custom Jedi robes, elaborate kimonos or flexing their Disney themed cafes. Brands like Marc Jacobs and Valentino were quick to see a gap in the market. They brought their real-life collections to the virtual world, allowing players to don digital fashion through downloadable custom codes.
In a world where online dating is ubiquitous, Animal Crossing has also lent itself as the trendy new spot for first dates. It has similar trappings of any other regular date, you match on Tinder, pick a time and date to meet up and put on your finest threads. But only this time you greet them at your island's airport before giving them a tour of the aquarium. This new-age dating may have spawned the phrase "you can tell a lot about a person based on their island."
I myself have sunk 180 hours into the game, despite already being out of lockdown, which is a lot of time for what little I've accomplished in the game. It's addictive in its pleasantries and rewards you with little variations every day, with a few significant updates every month. The game doesn't have a defining end goal, which lends itself to its replayability. Though I suspect fatigue for the game will eventually set in despite the monthly updates, right now it's one of the most essential pieces of interactive media. It's a salve for the unsure nature of this year's misfortunes. It provides a human connection that can often surpass the emotional exchange felt on a facetime call. Animal Crossing is life's new normal for the time being. It will surely be looked upon with a great sense of nostalgia, or as Jason Mraz once beautifully put it, it's "like an island of reality in an ocean of diarrhoea".