Monthly

Roundup

–

February
What the team have been watching, listening to, and reading over the past month.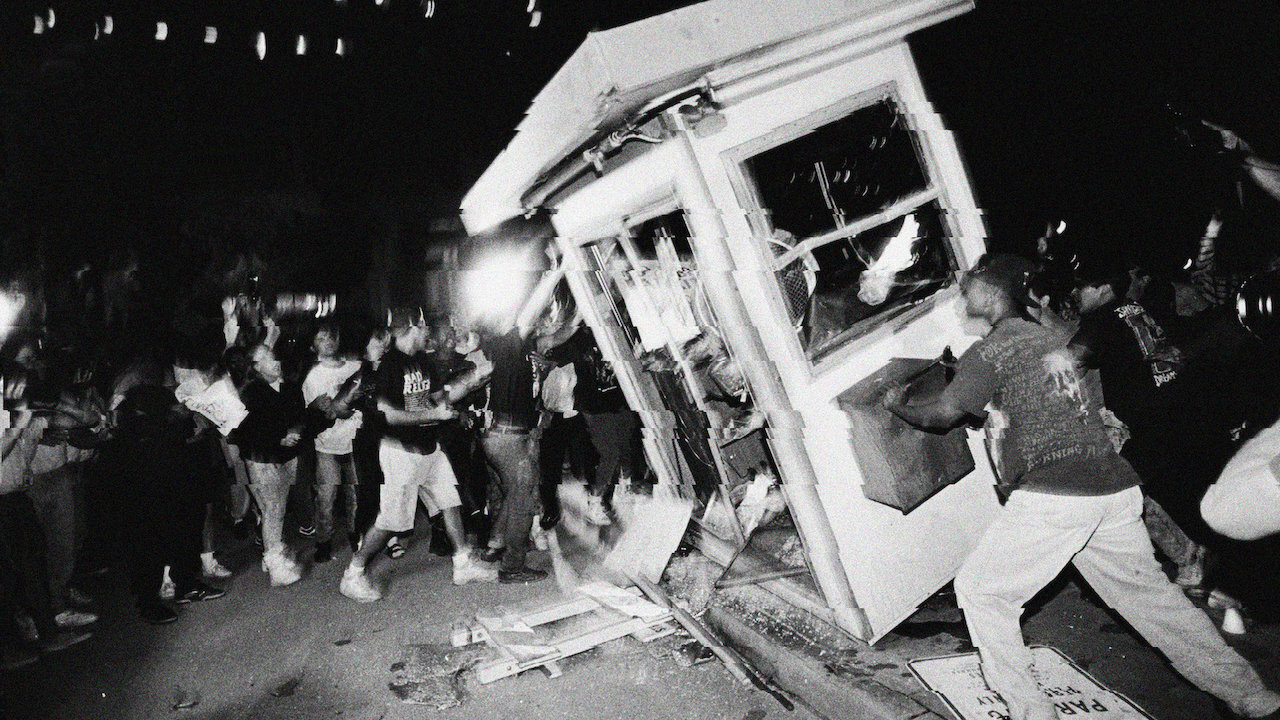 Monthly Roundup – February
5 min read
At the end of each month, our team catches up over some beers, to share what we have listened to, seen, experienced, read and watched.
What we saw
You know it's good when it's a 98% on Rotten Tomatoes, especially when it's about the craziest murder of the 21st century. 2020 American documentary film Assassins is a riveting exposé that unpacks the story of how two innocent women were duped into killing Kim Jong-un's older brother. The documentary eerily reflects the ease and creativity of the murder as a masked prank for a youtube show. 
LA 92, another highly-rated American documentary film, chronicles the 1992 Los Angeles riots purely through archival footage and no voiceover narration whatsoever. The editing was done in such a way that the footage switches constantly, reflecting a certain expertise in how to manipulate and compile archival footage into a full-length documentary. 
From the creators of Inside Out and Up, Soul is a surprisingly nuanced metaphysical animation film that meditates on the origins of human personality and the meaning of life on earth – thus expertly breaking down the common stereotype that animation is meant for children. As the Golden Globes winner for Best Animated Feature Film, Soul is making history as the first Pixar film to center on a Black character and the first to call upon the talents of a Black co-director.
What we listened to
The Glossy Podcast speaks to leaders and innovators in the fashion and luxury space about the impacts of technology on emerging business trends. Amidst an increasing importance for brands to take a part in pushing for sustainability and social justice, LVMH's head of corporate responsibility Karin Raguin speaks about the role of brand transparency in 2021 and beyond. 
In line with its transition from sportswear to becoming more of a lifestyle brand, Lululemon's Sweatlife podcast features conversations with athletes, activists, and field experts as they discuss the importance of mental and physical wellbeing. In one of the episodes, Corey Rae – America's first high school transgender prom queen – explores wellness and representation specifically in the LGBTQ+ community and discusses her story in embracing her authentic self.
Whether it's the latest new startup or reimaging a family business, Monocle 24's podcast The Entrepreneurs meets inspiring people from all over the world to discuss fresh ideas, disruptive companies, and eureka moments. In their "Mother Root" episode, London-based aperitif brand founder Bethan Higson speaks about how she's reviving a traditional mixture dating back to the 1700s with their all-natural Ginger Switchel.
What we read
Just Kids is a memoir by Patti Smith that documents her relationship with Robert Mapplethorpe and their journey as artists in 1970 New York. More than a story about Smith's upbringing, Just Kids is a commentary on knowledge, pleasure, and fulfilment, as well as the hunger and romanticism of art. 
Despite its deceivingly cheery title, Eleanor Oliphant is Completely Fine is a surprisingly nuanced and enlightening novel about trauma, loneliness, and friendship. Written from the viewpoint of an unreliable narrator, the novel juxtaposes humor with darker themes of isolation and trauma, and has been credited with raising the popularity of uplifting literature among the public. 
Keeping up with the latest research in marketing and brand strategy, Medium article "Brand is a Strategy" takes us through the current top priorities of company CMOs and the importance of reclaiming the potential of brand strategy. This quantitative evidence on the brand as a strategy tool speaks in tandem with our own latest article on how brands can take advantage of curating an identity on their social platforms.