What the team have been watching, listening to, and reading over the past month.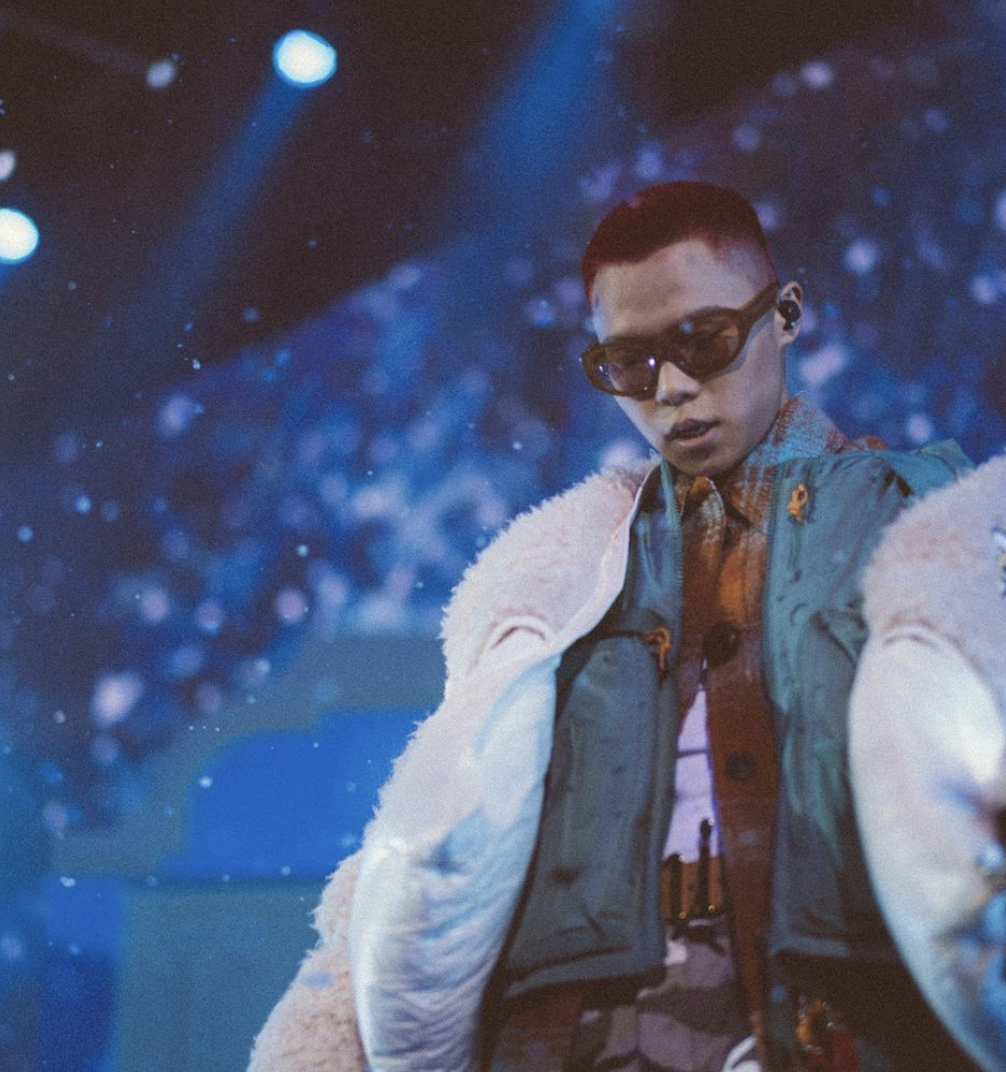 Monthly Round up – 11.22
5 min read
At the end of each month, our team catches up over some beers to reflect on work and achievements, and share what we have listened to, seen, experienced, read or watched.
Where we went
This month, we visited the Yayoi Kusama: 1945 to Now exhibition that is currently showing at Hong Kong M+. Apparently the biggest mono show of hers in Asia, it showcased rooms filled with her works from quintessential dotted paintings, archival drawings to experiential installation. Some of you probably recognise the black and white polka dot mirror room that stormed instagram. Compared to her previous infinity rooms, we can't help but to feel that the youthfulness of this new installation serves a great adaptation for the Asian market, and nonetheless, the reflection of rounded balloon sculptures and lit-up polka dots creates a mesmerizing experience of solitude and the expansive void of the innerworld that she has been famously expressing. The rest of her fine art collection is organised chronologically, which introduced us to Kusama's artistic journey enticed by the need for healing of her multilayered mental illness and the exploration of self-connection. Her works are instinctive and reactive to her need to cope, but within each stroke of paint, there is structure to chaos, colour to darkness and resilience to resentment — somehow makes people feel quite meditative. Her expansive works resulted in her progressive healing, and to us, proves that intuition is truly the medium of one's artistic genius.
BODW and Fashion Challenges Forum were also back on and it felt UNREAL to see international speakers on stage in Hong Kong sharing with us their views and learnings from their respective fields over the past few years. Business of Design Week, the annual innovation and design summit, also took a great approach of airing the first night's keynotes on ViuTV, a great initiative in our perspective to engage the public with the global creative field. We learned about the tech and benefits behind floating (above water) architectures; how the fashion industry could benefit from augmented design studios on the metaverse; how urban environments are being improved with biophilic and wellness designs to create ecologically and socially sustainable cities; and how policy makers and private agencies can work together to co-design public solutions with a community-forward mindset.
Hong Kong's strongly emerging artist Gareth T held his first concert November Rain at Hong Kong Star Hall, and it was a 🥹 proud moment for not only his fans but also the music industry in Hong Kong. The Berklee College graduate's passion, talent and authenticity transcends through the whole 2.5 hour show. His music is super heartful, grounded and relatable, and the entire concert's art direction is thoughtful yet relevant in a way that is not at all try-hard. On top of talent, the level of originality within Gareth and his insistence of authenticity (vs commerciality) and being himself is why his current success draws tears to many.
What we watched
Our team also went to check out Magnetic Disorder: Film Retrospective of Lina Wertmüller at the Hong Kong Arts Centre. Going into watching a film by the first ever woman director nominated for an Oscar, Seven Beauties, without much expectation, turned out to be an intriguingly chaotic and almost surreal experience. The movie is about a protagonist who is self-inflated, egotistical, unforgivable, yet still somehow still charming. And here lies the absurdity — the film tells the story of a low level thug in the Sicilian mafia who accidentally murders a man who pimped out one of his 7 unattractive sisters. He manages to plead for insanity and escapes prison by joining the military only to go AWOL and in the process commits sexual assault in a hospital, steals from an old lady, subsequently gets caught by the German army where his only way to survive is seducing a heavy-weight/obese Nazi commandant. He successfully seduces her in his dying breaths only to be forced to shoot his only friend in the head shortly after. If you're still with us, you probably understand our inner question marks while watching this, but the film is one that didn't leave our heads for days after. There were layers of contrast to this piece — the dark contexts of war and politics, the protagonist who acts more like a villain, the depressing circumstances that the characters experience and the comedic moments sprinkled throughout — are just a few we can comprehend that makes it so interesting, thought-provoking and oscar-worthy.
Another unnerving but award-worthy movie, The Sparring Partner 正義迴廊, has been getting a lot of noise in Hong Kong. It was one of those movies where we couldn't bear but cover our eyes, leaving a little gap in attempts to handle the scenes before us. The storyline is about 9 juries examining a court case in 2013, where a young man, whom with the help of a friend, killed his parents, dissected their bodies, threw away the limbs and cooked the body parts. Yes that is why we had our eyes covered, but more than an explicit and gory film, it explored the ideas and contradictions around justice, subjectivity vs objectivity, humanity vs facts, intentions vs actions, real vs fake — everything that questions our judgements on what's right and what's wrong, all while in the context of the suppressive upbringings of Hong Kongers. The film was so creatively and beautifully shot and edited, which adds another dimension to the movie — are we ever able to put together a linear truth to the past?
The Good Nurse, a film that is equally creepy and unsettling, is about a suspected serial killer Charlie Cullen (played by Eddie Redmayne) being found responsible for hundreds of deaths by fellow care takers. At first you would think it might be some kind of story about euthanasia or assisted deaths for people with terminal illness to put them out of their misery, but things take more of a sinister turn where the killings are discovered to be just random. When questioned by the police, Cullen's reasoning for why he killed was 'because no one stopped me', which makes the film even more chilling.
What we read
The Revisioners by Margaret Wilkerson Sexton, is about two Black women a century apart and how they experience racism. The book is alternating chapters of the two women who are connected by blood; Ava who is a bi-racial single mum in 2017, the other narrative follows her maternal ancestor Josephine in 1924 who is a widowed sharecropper.
Although published in March 2022, we came across the Forbes article Consumers demand sustainable products and shopping formats. It's common knowledge that shoppers today expect and seek out sustainable businesses, though what the article hones in on is the stark difference in perspective between retails or brand owners, and consumers. Some key take-aways include "almost 100% of the retailers surveyed believe that consumers rank brand name higher than product sustainability, when, in fact, a much lower percentage – 56% – of consumers rank brand name as somewhat or very important" and "consumers across all generations – from Baby Boomers to Gen Z – are now willing to spend more for sustainable products".