What the team have been watching, listening to, and reading over the past month.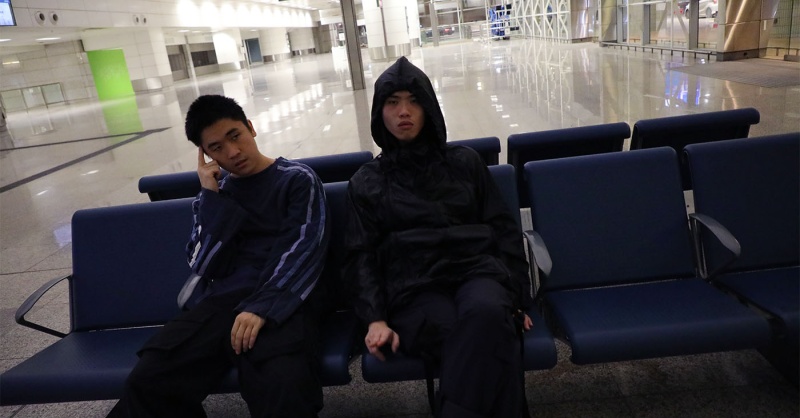 Monthly Round up – 09.22
5 min read
At the end of each month, our team catches up over some beers to reflect on work and achievements, and share what we have listened to, seen, experienced, read or watched.
What we saw
Hulu's eight-part drama Dopesick unpicks the greed and immorality behind the meteoric rise of OxyContin, the miracle drug touted as the future of painkillers and led to the opioid crisis in the US. The mini-series, based on the non-fiction book of the same name by Beth Macy, follows three different strands. The first is the story of a Dr who is seduced by the slick Purdue Pharma salesman and starts prescribing the drug to his community, and the subsequent devastating and irreversible effects on the small town. The second narrative follows the legal efforts of assistant US attorneys to try and take down the executive team of Purdue Pharma to take down. The final strand focuses on the Sackler family, specifically Richard and his relentless pursuit for success with his brainchild OxyContin. The three narratives weave in and out with each other but overall paint a devastating picture of the effects of the drug and crisis at hand.
Netflix's latest drama about serial killer Jeffrey Dahmer, has attracted record views in its first full week, and is currently the number one TV show on the platform in over 60 countries. Whilst DAHMER it may seem like a runaway hit, reviews of the show have been mixed, with the Guardian's Stuart Heritage calling it 'almost unwatchably queasy', and claims that Netflix has gone too far in it's obsession with true-crime, downplaying the lives and legacy of the victims whilst Dahmer is undoubtedly fetishised.
Pig starring 'hollywood's hardest working actor' Nicholas Cage, is a low-key favourite in the never ending debate of 'what's your favourite Nic Cage film'. Nicolas Cage plays Rob, an off-the-grid owner of a truffle-hunting pig, who supplies truffles Portland's top chefs and restaurants. When his pig is kidnapped, Rob abandons his quiet and isolated life to rescue his pig and seek vengeance. Yes really.
What we listened to
Ari Lennox's second album and follow up to Shea Butter Baby, age/sex/location was released last month and doesn't disappoint. The 12 track album is what we have come to expect of Lennox, old-school and soulful RnB that still feels completely modern and unique thanks to some standout tracks like "Outside" and "Pressure".
Hong Kong duo Kelvin T and Takeem released their 5 track EP Synthetic, a mixture of rough-and-ready cloud rap and electro, and supposedly their homage to Hong Kong venue XXX, a beacon for the city's underground rave scene that was forced to close in 2018 due to licensing issues and raising rents. Their new EP hopes to bring back the spirit of the club and ignite a new wave of underground talent in the city.
Super producer Fred Again.. branched out into a solo career last year, and his emotive electo-pop has us clinging on to Summer. After working with everyone from Stormzy to Ed Sheeran and FKA Twigs, his collaborations with The XX are most prominent in his tracks such as Dermot and Billie (his re interpretation of the 1994 dance hit Your Loving Arms).
What we read
The Brand Identity's article How to meaningfully incorporate motion into branding speaks with motion graphics leaders, DIA, Studio Dumbar and Connor Campbell, to talk about the benefits of introducing motion into the early stage of branding – rather than leaving it to the end seemingly as an after-thought or add on. In today's digital world, there is room for meaningful motion to be considered earlier to help enhance brands, not just be a flourish for the sake of it.
Originally released in 1990, Be My Baby by Ronnie Spector was hailed by Rolling Stone magazine as 'one of the greatest rock memoirs of all time'. A tell-all, behind-the-scenes memoir of how the original bad girl of rock survived her marriage to a monster and found her own identity during the 1960s music scene.
The Psychology of Money by Morgan Housel is a surprisingly short but insightful book, packed full of wisdom and practical financial advice. Ex Wall Street Journal columnist Housel takes lessons from history, finance, and psychology to apply to everyday personal finance, and writes in a way that is clear, digestible, and most importantly memorable.