What the team have been watching, listening to, and reading over the past month.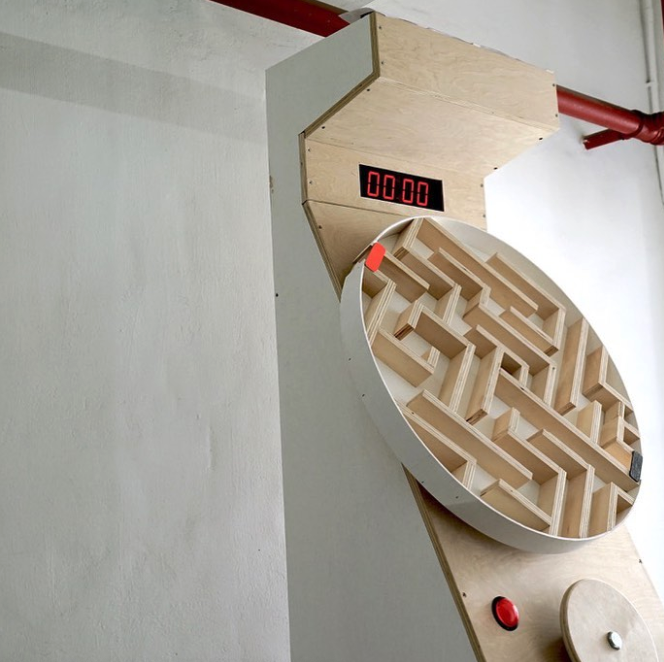 Monthly Round up – 04.22
5 min read
At the end of each month, our team catches up over some beers to reflect on work and achievements, and share what we have listened to, seen, experienced, read or watched.
What we saw
The team has recently been obsessed with a Japanese show Old Enough that was recently added onto Netflix. The show follows a group of Japanese toddlers who are sent to run errands for their families. Each episode features one child and their journey on completing the tasks, such as picking a cabbage for grandma's favourite soup or buying udon from the local grocery store. It's a rollercoaster of emotions as you feel nervous throughout for the children as they face the obstacles, and an immense sense of relief and pride once they have completed each task. An interesting write up was featured on the Guardian explaining the complex production process to ensure the safety of the children involved.
There's been a recent flood of series in the 'scam-trepreneur' category; shows that cover some of the most infamous startup unicorns such as "The Dropout" on Theranos and "Superpumped" on Uber. WeCrashed is the scripted series about the rise and fall of unicorn startup WeWork starring Jared Leto and Anne Hathaway. In the show we see Adam Neumann starting as an underdog, proving the world wrong about his vision, up till the infamous S-1 statement that made him into a joke, and all the fiasco and activities that caused him to be kicked off the board.
Though released in 2013 – we recently revisited Blackfish; the controversial documentary about the orca Tilikum kept in captivity in SeaWorld. Thanks to factors of wide distribution through CNN and Netflix allowing the film to be seen by millions, a story that captivated and engaged the hearts and minds of the audience, and the time of the release as people were engaging more in animal activism, marine parks such as SeaWorld have scaled back on marine mammal captivity.
Soho House Hong Kong recently hosted The Plywood Arcade at the end of April, by Elle Bracket Industries. A showcase of various whimsical and old-school arcade games reimagined using plywood including a pin-ball machine, 'fortune-teller', and marble races.
What we listened to
A long time favourite podcasts of ours, Sounds like a cult is a podcast that analyses a different zeitgeisty group every two weeks. A recent episode covered the topic of Essential oils, featuring Buzzfeed reporter Stephanie McNeal who explored the controversies of the seemingly harmless droplets of "good vibes" and the story behind Essential Oil 'cults' like Young Living that claim its products can cure long term illnesses such as cancer, hypertension and dementia, when there's really no scientific proof. McNeal covers the Young Living scandal in the episode about the top sellers who accused the company of spreading "demonic" propaganda through a new age self help book sent to its members.
Omar Apollo recently released his long awaited debut album Ivory featuring a handful of impressive collaborators such as Chad Hugo and Pharrell Williams. The 16 track album captures the feelings and complexities of love – the epitome of love in Apollo's eyes. Omar has come a long way. He was first known for his first self-produced single Ugotme that he uploaded on Spotify with a borrowed $30 from his friend. He has now accumulated 5 million monthly listeners on Spotify.
A new podcast from Serial Productions covers The Trojan Horse Affair; a long, complex, and compelling scandal that took place in Birmingham, UK in 2014. Co-hosts Brian Reed and Hamza Syed, take us through a journey over 8 episodes to try and uncover the truth behind who was the author of the mysterious letter that appeared on a city councillor's desk, claiming an elaborate plot by Islamic extremists were trying to infiltrate Birmingham city schools. The combination of the two hosts is what makes the series an interesting take on perspectives, with Reed being a white, American, non-Muslim with an established investigative journalism background, whilst Syed is a Pakistani British and a very inexperienced journalist with this case being his first project.
What we read
Communities are now more important than they ever have been for brands. By getting customers into a membership program, brands are recruiting some of its most loyal customers, to better understand who they are and what they want from the brand. More and more of our clients are exploring ways to expand their communities and membership programs – from Grapeful's Good Grapes Club, to Hommey Insiders and soon to launch later in May, Luüna's subscription model. In Why more brands are exploring membership models Thingtesting explores brands that have had success in driving membership model and a tight knit community and why it promises to be such a powerful and scalable way to build brands.
No brand can shy away from influencers anymore as part of their marketing strategies. Initially dismissed as a group of narcissistic people posting selfies as a job, they're now entrepreneurs thanks to their ability to connect directly with consumers on a level that brands often struggle to achieve. Brands leverage on these influencers' networks to reach new audiences, in particular the harder to engage with Gen Z. The Economist article "The Serious Business of Being a Social Influencer" explains why ignoring influencers is a mistake and how the influencer economy in China is leading the way.
A novel centring around the complex relationships of 4 pairs of Chinese immigrant mothers and their American born daughters, The Joy Luck Club by Amy Tan is a truly classic. The daughters are engaged in a constant struggle between living up to their mothers expectations and finding their own identity. Each pair of mother-daughter have their individual storyline about their cultural differences and struggles and their eventual resolved understanding. It delves into the depths of Asian-American families along with the cultural assimilation and adaptions that they go through. The book was also made into the first all-Asian cast film in 1993, and even though it's been over 30 years since the book release, it's themes are still relevant today.