What the team have been watching, listening to, and reading over the past month.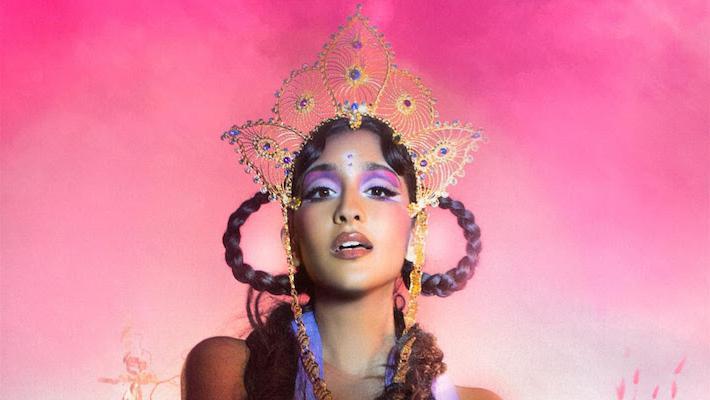 Monthly Round up – 02.22
5 min read
At the end of each month, our team catches up over some beers to reflect on work and achievements, and share what we have listened to, seen, experienced, read or watched.
What we saw
Netflix stunned its global audience with the release of The Tinder Swindler, a gripping documentary that left us speechless and slightly queasy as the credits rolled. Based on real life events, this hooking crime documentary chronicles the life of a man named Shimon Hayut, who poses himself as Simon Leviev and claims to be the son of a diamond mogul on dating app, Tinder. Throughout the documentary, the audience has front row seats in witnessing Shimon Hayut swoon, swindle and manipulate women while he lives a lavish lifestyle of private jets, luxury hotels and fine dining, all in which are paid for by these women. With the digital world evolving and engagement on online dating apps still high, we can't help but question the dark side of these apps such as identity theft, fraud and scams. 
 14 Peaks: Nothing Is Impossible  follows the journey of Nepalise mountain climber Nirmal "Nims" Purja as he sets out to complete his personal goal of conquering 14 of the world's 8,000 metre peaks in a humble seven months (with the previous record set at 8 years…). The director, Torquil Jones, does a remarkable job at incorporating a myriad of impressive cinematic techniques. Highlights were the injection of flashbacks to solidify back story and character, the interlacing of footage such as interviews with respected athletes and archival footage of historical climbers. Another standout moment was when Nims let loose and parties in Kathmandu before climbing Mount Kanchenjunga (8,586 metres) hungover in one go from base camp. Undeniably impressive. 
Transporting fans back in time through nostalgic, unseen archival footage was no other than Kanye or Ye's Jeen Yuhs on Netflix. This three part documentary filmed across 21 years, has evolved from co-director Coodie Simmon's prediction that Ye was going to be the next big thing, a bet that has paid off for him. He essentially dropped his career in comedy and followed Ye to New York to document his life. From the early days of mixing beats for Jay Z, to Kanye pacing the hallways of Roc-a-fella trying to get anyone to listen to Through The Wire the intimate 3-part docu-series shines light on one of the most controversial artists of our time, the journey he took to where he is today, and the lasting impression he's had on music, hip-hop, and fashion for the next generation. 
What we read
Written by executive brand strategist, Ana Andjelic, The Business of Aspiration is an inspiring book that analyses how social, cultural, and environmental capital changes brands. Written and released after the beginning of the pandemic, Ana discusses how modern day consumers shift in status symbols simultaneously affect business and brand strategy. Covering topics such as taste, the meaning of luxury, aesthetic innovation, curation and environmentalism, this book is a must read for anyone interested in the modern day consumer and changes that the global economy has experienced since the start of the pandemic. 
BBC's Jobfished has recently investigated and revealed how a number of employees were 'jobfished' by a fake digital design agency in their recent article "Jobfished: the con that tricked dozens into working for a fake design agency." The agency claimed to have extremely influential clients such as Facebook and Samsung and hired employees from London and as far as Dubai, promising them a new life in The UK once their 6 month probation period was up. One graphic designer employee revealed that he was not paid for 6 months and ended up with nothing but 10,000 pounds in debt after he was fired by his boss who had fooled everyone. Jobfished is now being released as a documentary on BBC 3, where journalist Catrin Nye documents the story of how this fake design managed to attract so many people during the pandemic before it went under.
Minor Feelings: An Asian American Reckoning by poet Cathy Park Hong is a collection of seven essays based on her own life and experiences exploring shame from the conflicted position of Asian-Americans in the racial hierarchy, and how the myth of 'model-minority' dangerously simplifies complex identities.
What we listened to
Raveena's latest album Asha's Awakening deserves its time in the spotlight due to the effortless combination of nostalgic pop, old-school soul, and Bollywood classics. Claiming her debut in the midst of the pandemic, Raveena's musical gift continues to grow with the release of this album. An eclectic and bright range of different instruments accompanied by her unique vocals, as well as featuring the self-effacing Vince Staples, it's our current go-to album to induce calm against the chaos of the outside world. Be sure to listen to "The Internet Is Like Eating Plastic" – a chilling spoken word interlude on the artist's thoughts on the evolution of the internet.
Launching in 2020, the comedy podcast Smartless has been a recent favourite. Hosted by the comedy veterans: Jason Bateman, Sean Hayes and Will Arnett, the trio interview various famous guests each week. A recent guest star featured was Woody Harrelson in which they discuss Woody's life, career and everything in between. What makes this comedy podcast stand out from others is the infectious bond and connection between all of the hosts and Woody, you naturally become invested in everything they have to say through the casual banter and subtle playful digs. 
Diary of a CEO with Steven Bartlett is an unfiltered podcast series that follows the lives of the most influential people, entrepreneurs and thinkers as they unpack their journeys from humble beginnings to success. In one of the latest episodes, Steven Bartlett welcomes Calm App founder Michael Acton Smith and discusses his journey from $0 to $2 billion by making the world meditate. An extremely honest and frank conversation, Michael details how Calm came to fruition much earlier than people realise, but he patiently waited for 'the wave' to hit before taking it out to the masses.