Is

luxury

still

luxury,

without

luxury?
A commentary on the shifting parameters of what defines luxury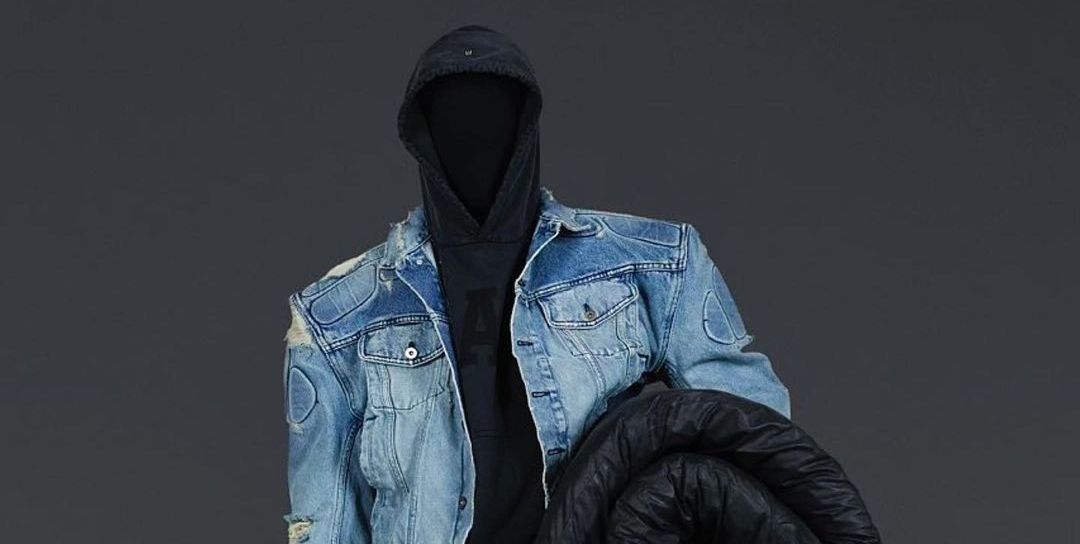 Is luxury still luxury, without luxury?
5 min read
Last week saw the release of the highly anticipated collaboration between Ye and Denma. If it wasn't clear that the fashion industry was already heading in this direction, perhaps the collection name Yeezy Gap Engineered By Balenciaga helps to explain that the traditional notion of what is luxury is gone for good.
Luxury is no longer what it used to be. Luxury traditionally meant high quality, expensive products, usually associated with exclusivity and status. Whilst some of these still apply, the next generation of affluent consumers is challenging the traditional notion of what luxury means globally. We take a look at how the evolving parameters of what defines luxury across different sectors, and what this means for brands fighting to keep up.
Fashion
Though many big, established, legacy brands are stuck in their ways, luxury in fashion has been relatively open minded, following customers closely and evolving to remain relevant. Louis Vuitton, a fashion house with a 168 year history and roots in exquisitely crafted leather goods, recognised the influence of hip hop and street culture on its consumers and started moving into streetwear before competitors, a shift cemented after hiring the late Virgil Abloh to lead its menswear arm. 
Unique design and craftsmanship were once considered key characteristics of luxury. However, for today's modern consumers, a white t-shirt can be considered an equal 'luxury' to a highly coveted Hermes Birkin. What matters now is the sum of various elements — the crafted story, the overall image and aesthetics, what the brand stands for, and its network and associations. If the overall brand image is one that is deemed aspirational and luxurious to them, a simple white t-shirt can be considered a luxury item. But brands must remain authentic. They must find ways to articulate their brand values to the audience in an authentic way. "A true luxury brand of today can work in so many different price points and still be considered a luxury brand. Those traditional parameters of what's considered as luxury are disappearing". Whilst heritage and craftsmanship can be strong drivers in creating brand value, these qualities will only matter to today's consumers if there's a connection to the now – a story that people want to relate to.
Art
It's unavoidable to talk about art without including the rise of NFTs, and the ownership of coveted digital art is now a sign of luxury and wealth. But whilst the medium has shifted dramatically, it's root is still in exclusiveness to express individualism. 
Whilst some treat NFTs as assets to make money, most are investing in them for the social capital – as shown by the number of people changing their social media profile photos to their NFT avatars, most prominently seen with the controversial Bored Ape Yacht Club. They want that in-group acknowledgement that says, 'yes, I'm one of you'. As more and more celebrities and famous investors are entering the space, people aspire to join the communities even more to be able to associate themselves with these celebrities. "The social capital that comes from owning the punk is so much higher than any amount of money. It gets you lifetime benefits and entry to a very exclusive club of collectors and holders."
Online
Whilst exclusivity is important, luxury brands are juggling the paradox of exclusivity and inclusivity as society is increasingly demanding inclusivity, "The goals of aspiration have undergone change. Luxury products must be accessible yet while retaining their desirability". Though the luxury industry has long been associated with exclusivity, social media and tech innovations have helped to 'democratize' luxury, bringing customers closer than ever before. The pandemic has forced high-end brands to rethink their strategies and pivot towards a digital-first approach, and say goodbye to the guise that high end products should only be accessible in a curated store experience. Gucci was one of the first big fashion houses to fully embrace the technology, exploring new frontiers in VR, AR, gaming and even the metaverse– where the new generation of luxury consumers are. Having recognised Gucci's success in reining in these new consumers, other brands have followed suit, making their products available to purchase and wear digitally, for customers to experience the brand in immersive ways. 
The pandemic has also provoked the reassessment of the luxury industry, "where once it was all about status, logos and exclusivity, luxury brands are now actors in social conversations, driven by a renewed sense of purpose and responsibility." Customers are now expecting much more from the luxury brands they buy, demanding conscious, forward thinking and sustainable luxury. Extended periods of time at home prompted people to reassess their values and align them towards the brands they consume – as an expression of the self. Therefore, luxury brands are being adopted as a badge of values rather than a badge of wealth. They will proudly wear a brand that is sustainable and inclusive as an acknowledgement that a brand that is worthy of their association.
Wellness and Hospitality
The shift in definition of luxury is not limited to the retail industry, especially post pandemic. Luxury travel has long been synonymous with privacy, peace, exclusivity – zen retreats and seclusion. Luxury resorts such as Aman, known to be centered on seclusion, most located in remote locations like the Amangiri in Canyon Point, Utah. But post-pandemic, Aman recognised that the world is lonely, people have lost the sense of connectivity and interaction with others and the world. So they launched a more affordable and energetic sister brand, Janu, intentionally located in the center of cities, for the younger generation that are seeking a luxurious experience without forgoing the exploration part of travel; "those who seek out nightlife and a midday meditation in the same 24 hour cycle." Janu is built on the foundation that true luxury means never having to choose between personal fulfillment and pleasure. It mindfully facilitates social interaction in their spaces offering a mix of restaurants, lounges, bars, group classes and cultural tours for people to mingle. 
Wellness is now an essential indicator of a well-lived, modern luxury lifestyle. The benefits of wellness, ie. feeling good and looking great is a luxury that modern consumers want to enjoy and flaunt on social media. Wellness, once considered a luxury, is now a necessity. Gone are the days when expensive skincare, spas, retreats are the mere definition of wellness. The concept of wellness has broadened out and spans across different industries because customers now crave for wellness in all aspects of their daily lives, from healthy eating, athleisure fashion to fitness and beauty.
​Luxury should no longer be thought of as a shallow display of wealth. The new definition of luxury demands reassessment of a brand's role in enhancing customers' own sense of identities rather than simply buying into luxury items justified by their price-tags. Now, luxury is about inspiring consumers, creating desire, crafting aspirational experiences, making them fall in love with a brand and want to associate themselves with a brand's story – luxury does not have to be luxury to be luxury.