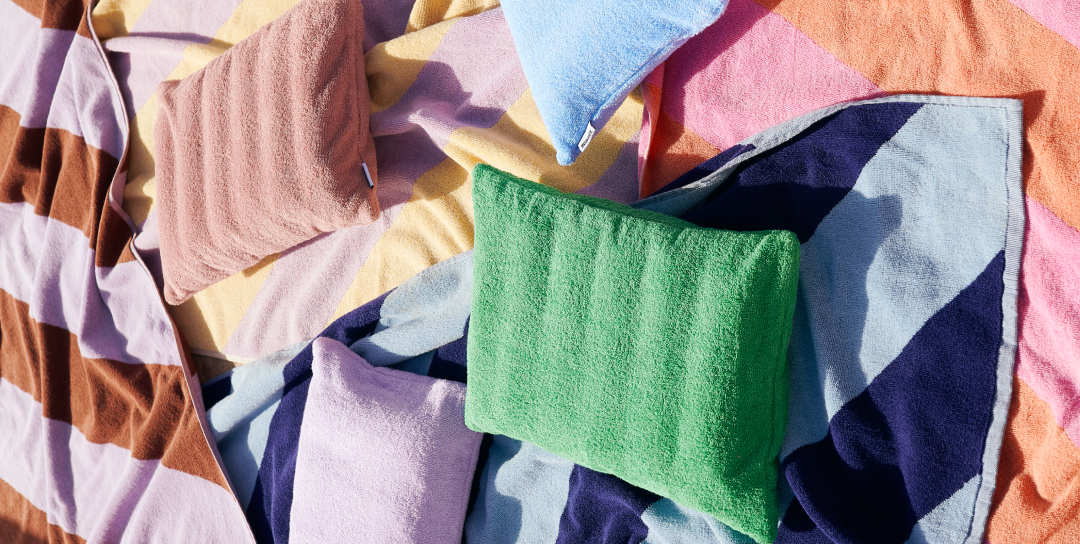 Branding is dead
5 min read
Words by Tim Ho
Article image by Nikolaj Møller
Produced by Constant for Hommey
As an owner of a 10-year-old brand agency, it's annoying to admit that branding is not as important anymore.
There was a time when good branding alone could change perceptions and turn businesses around. But modern consumers have changed and they have new expectations from brands.
Before social media and e-commerce there were limited amount of outlets where branding could work its magic, like how recognisable the logo is, packaging, point-of-sales design, colour differentiation, advertising tactics etc. These outlets aren't enough to trigger consumers' decision on whether they like or dislike a brand anymore.
Another thing is, looking aesthetically pleasing is the minimum requirement for any new modern brand now (browse through Thingtesting yourself). It's extremely easy to imitate a brand aesthetic, any decent fresh grad from design schools can bang out a Pinterest board and develop impressive design mockups. That's why many new skincare brands have amazing art direction, or CBD products packaged like Aesop and Humanrace, but some of these brands could close down any day and no one would even notice.
We must understand the difference and not mistake building a brand from theming a brand. Building a brand grows its business, theming a brand doesn't. Traditional entrepreneurs see branding like investing in a new designer shirt, when it should be considered more like a gym subscription or a dietary habit. Making the decision to do it is important, but it's what you do after that makes the impact.
Branding is dead and does not work because most entrepreneurs think of it as a one-off activity, when building a brand today requires doing the right thing over and over again, consistently and indefinitely towards a purpose.
"Making the decision to do it is important, but it's what you do after that makes the impact."
Instead of planning a great brand campaign, its about developing a team structure that allows the development of well-curated and art directed everyday content. Instead of cool packaging design, it's the considerations of environmental impact from materials to ongoing shipping/ carbon footprints. Instead of a celebrity/ KOL endorsement, it's collaborations and genuine KOL involvements throughout the years. The list goes on. There are ways to do it efficiently with lower financial risks, but there's no shortcut.
What can we do about it?
From our experience of launching and building new D2C (direct to consumer) brands in the past years, here are my thoughts on branding.
For founders/ brand owners:
Branding is not "scalable" from the start – Don't invest in a brand identity or a consultant and expect everything will work out by simply following a brand guideline or strategy. In most cases, it takes 2 years for any new brand to establish a working brand system that can be considered as a business advantage or asset.
For designers:
You need to be persistent and strong about your design advice, but make sure it doesn't come from your ego. A beautiful looking brand does not mean a performing brand, your client (the brand) has many more business decisions to make beyond design, and the more you understand their pain points, the easier it is for you to pursuit your design ideals.
For strategists and consultants:
Working with new brand founders, your opinions/ ideas/ insights are worth close to nothing if there's no clear path for execution. The scope of work should go beyond what the brand "should do", and extend yourselves to be part of executing the plan. Having skin in the game is the new consulting, and getting things done for a new venture is far more important than talking/ making a deck about it.
For consumer brand VCs/ PEs:
Growth will be increasingly difficult (and expensive) to acquire, this is not a platform specific issue, but a psychological and consumer behaviour shift. Invest in brands that are led by passionate founders, either product driven or brand driven, and make sure performance and growth hackers understand the balance between hard and soft KPIs.
Anyways, branding is dead, but we can help. Give me a call. 😉
Next
A Higher Standard of Brand Purpose